Welcome to Ventilation Solutions Australia
Ventilation Solutions Australia (VSA) is a privately owned Australian company that specialises in importing, supplying and distributing high quality fans and components.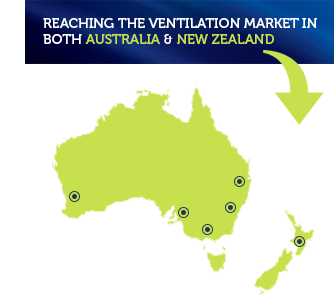 For over 12 years we have been experts in supplying fans and components for multi-level apartments, medium to high density housing, rest homes, retirement villages, home building companies, light commercial projects and the hydroponics industry.
Blauberg Ventilatoren has a wide range of exhaust fans, wall mounted fans, inline fans, mix flow fans, centrifugal fans, ventilators, louvres, grilles and attenuators that are engineered in Germany to the highest standards.
Airware fans and components have many years of proven reliability and exceptional value in the Australian, New Zealand ventilation and HVAC markets. Airware has a diverse offering of header box fans, grilles, louvres, axial fans, fire dampers, ducting and components.
Please look through our comprehensive website for all your exhaust fan, wall fan and component requirements. If there is any fan, fans or components we can help you with, please go to the Contact Us page so we can assist you.